︎︎︎episode 63
March 1st, 2022

︎︎︎︎ Listen on Apple
︎︎︎︎ Listen of Spotify
︎︎︎︎ Listen on Stitcher
︎︎︎︎ Listen on Amazon




Avant basic is a culmination of a lot of these nostalgic trends that we have covered - Maximalism, 90's, Aughties, Nostalgia and more - that has evolved into a rather recognizable trend movement led by the taste-makers of Gen Z and Younger Millenials - particularly in the social instagram space. You know it when you see it. Now it has a label - and you know how much Amanda and I LOVE the word basic so this name given to the style has taken a rather subversive but also demeaning association. Before we get into that convo let us take a look at the trend itself.


Avant Basic



Popsugar the leader in cutting-edge news has a rather on-point description - "Avant Basic is a kitschy aesthetic (that) features bright colors and funky patterns which are taking over the fashion and home spaces. With psychedelic swirls, bohemian checks, and carefree prints, this style is reminiscent of summers back in the '60s and '70s."


I agree but It's not just that however - I see Twee, I see 90's prep as well as club kids and I see early Aught's pop icons even a celebration of 90's and Aughts mod revival. Needless to say, it is this nostalgia tornado layering memories and pop references that is refreshing and decidedly the absolute opposite of millennial minimalism and "basic" style. More is more with checkerboard prints, Ying yangs, swirls, butterflies, happy faces and flowers. it can be considered a kind of Dopamine Dressing - Bold, Bright, Dopamine inducing style to bring joy to the everyday.


Think Virgin Suicides meets Wes Anderson meets Clueless.


The leaders in this movement are the tastemakers in retail that have built a cult following amongst digital tastemakers in the social spaces. Not surprisingly Lisa Says Gah! Really planted the flag and helped to define this trend as a strong force in the curated multi-label retail establishment. Multi-label retail has taken a rather big hit over the past years as brands have gone straight to DTC selling on their own websites and cutting out the middleman. Top that off with less than ideal margins the winners in this space have defined a really strong point of view, And their success to buid a cult following came from the appreciation towards curating a fresh aesthetic and sourced international brands to transcend the mundane and over distribution. They define themselves as a "virtual treasure hunt" which is the perfect symbolic descriptor.


Amanda did you know Lisa when she was at Nasty Gal? She had left before I got there….


I dug a little more into their "herstory" - and she was really at the forefront of innovation in the fast fashion space. I mean Reformation was doing it a bit before - but the style was the seed to help define its own vision that could resonate not just with millennials but with the younger Gen Z that were starting to take over.


Lisa Says Gah isn't the only leader - they couldn't have done it without some of the brands that have stood out and defined the aesthetic. Paloma Wool is also a tastemaker in this space - same with Holiday the label as well as a few other brands - that LSG more often than not carries alongside their own label.


Additionally this is a full lifestyle - so it crosses over into the home and interiors space which references one of our other podcasts we did on Maximal interiors. But here you can see the trend poke out in bright bold color, iconic symbols like that ying yang, happy face or clouds, checker board prints, fuzzy things and wiggly things.




Interestingly these brands and Lisa Says Gah! have one thing in common besides aesthetics - both have been embracing a more sustainable - anti-fast-fashion essence. Using small-scale, local production and deadstock materials they take to educating their hungry following to not just make more conscious choices but also make them cool.


Abby Jones writes in her own blog - "In contrast to the Everlane-core blandness that has become associated with "sustainable fashion" — earth tones, wardrobe staples, an overall air of minimalism — the clothes sold by Lisa Says Gah are anything but boring. At least, that seemed to have been their original intention. Now that microinfluencers — AKA everyday people with a few thousand followers — have latched onto the brand and its aesthetic by the numbers, its presence has become overwhelming in the Instagram fashion world. All of a sudden, checkerboard pajama sets and cow-print trousers are no longer the statement pieces they were designed to be."


Abby Jones continues:

"I hadn't seen a single brand adored so vehemently by so many wealthy white women since I was a middle schooler walking among a sea of Abercrombie,"


Wow - okay - Well there is a lot to unpack here and argue- even more than meets the eye - so lets start from the beginning. The inception of the name Avant Basic.

So let's break down the name - Emma Hope Allwood - was the head of fashion at Dazed magazine for 6 years until 2020 and is now a Creative Consultant (and has a check next to her name on Twitter might I add so she is clearly legit) is considered a voice in cutting edge trend christened the name originally in December 2020. She clearly subscribes to the trend herself if you stalk her like I did and check out her Instagram as well - so she didn't coin the name necessarily as an insult.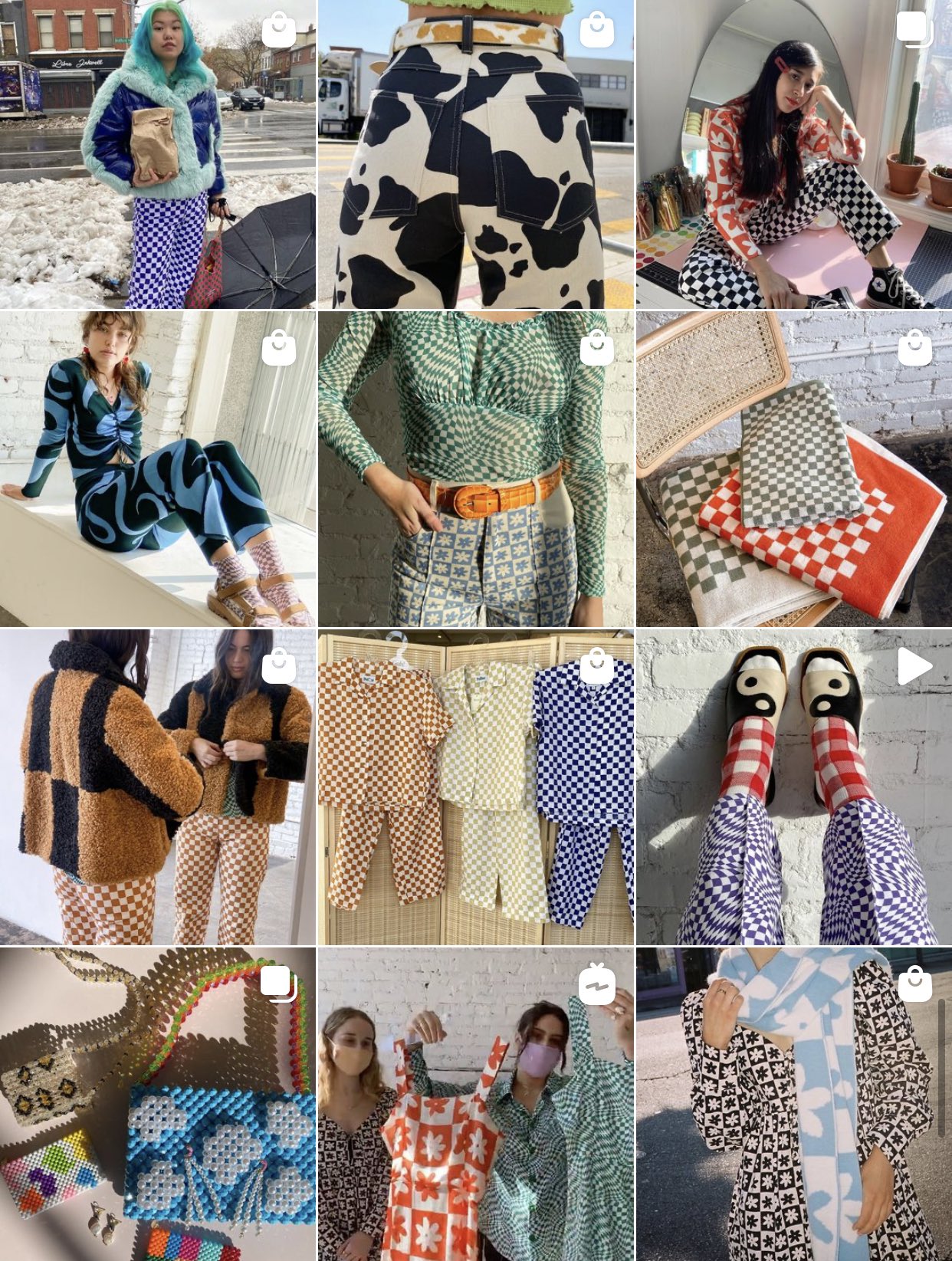 Allwood goes onto say: "It's algorithm fashion. Quirkiness in the age of mechanical reproduction... vintage without the effort."


What she is saying is that we don't necessarily need to rely on fashion mags or runways shows to tell us what is the in-style. The instagram Algoritym tracks it and presents it to us instenaneously without even trying. AND the ability to get the look now without thrifting for it.



The name of the Checkerboard Game



Let's continue to break down the name…Avant comes from the word Avant-Garde which we all associate with Catherine O'Hara in Beetlejuice. Shunning norms all together in the fashion space. It used to be applied to Comme des Garcon and Yoji - High design, scuptural and not necessarily flattering cuts and completely against all the mainstream or even trending trends.


Who put the Garde in Avant?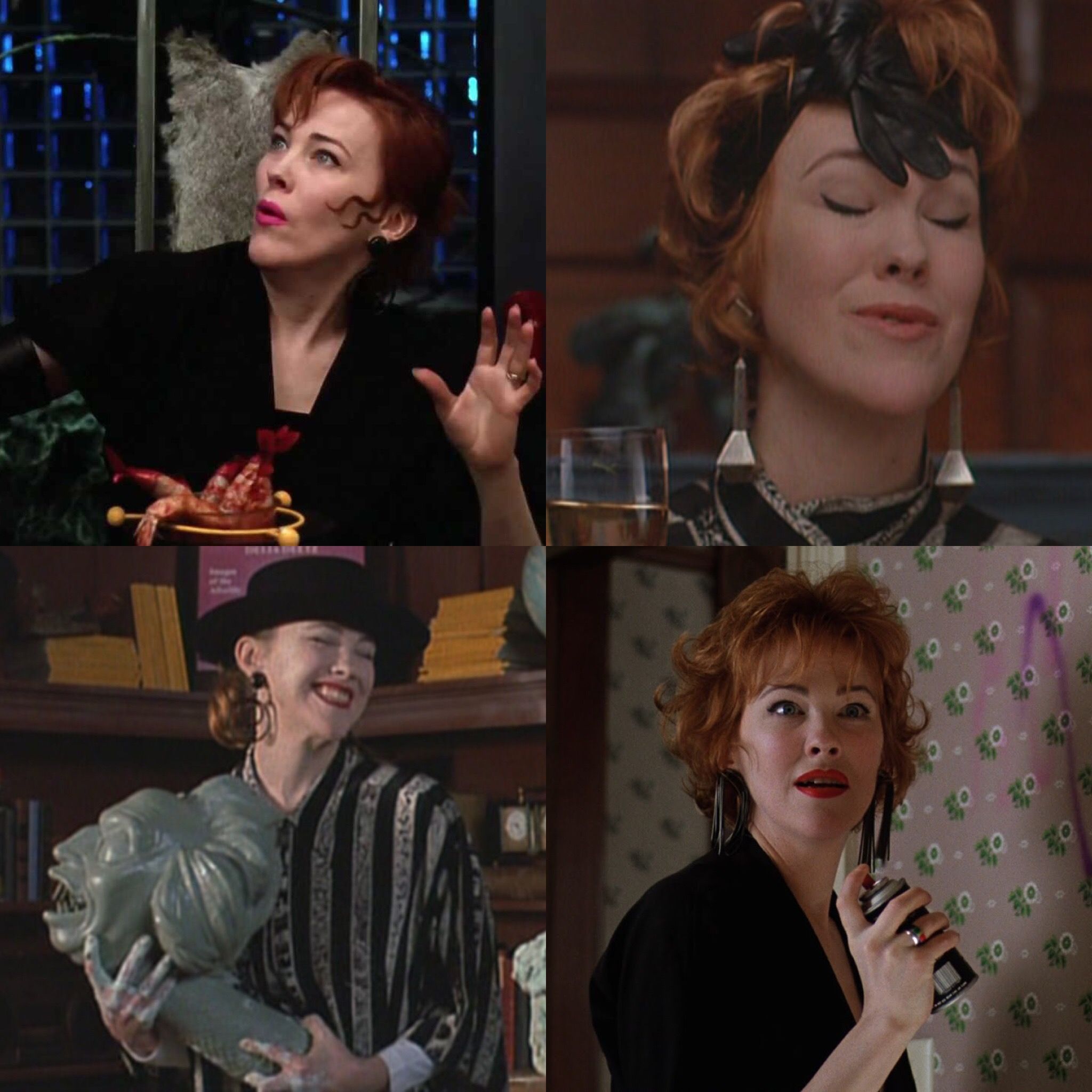 And Basic - meaning so ubiquitous that literally even the boring ugg wearing white girls are also wearing it or that it has surpassed the tastemakers and early adopters and is now in the late majority phase of the lifecycle and has made it fully - gasp - mainstream.






Okay now that we have the back story let's pull out some of these elements.


First of all - this trend is considered basic or ubiquitous - not in the everyday or everyperson - but amongst the influencer community. So where does that leave everyone else? Well influencers, even micro influencers in the fashion space who are exploring the virtues of the latest trends and considered to be at the forefront of fashion would likely be considered either Innovators or Early Adopters in the innovation adoption lifecycle- the first people to the scene of any trend. So calling this trend "basic" a year or two in sounds a bit ellitiest to me. I mean when every influencer who was showcasing their minimal aesthetic for literally 10 years prior to this were considered at the forefront of fashion and style.


Also what is ultimately so bad about people wearing the same thing anyway. How can influencers support sustainable fashion causes and labels - when they are chasing the next high and trying to out fashion everyone else in an endless stream of single use apparel. i feel like the conversation needs to change and influencers have the platform to do so.


Adding this name "basic" to the end of a trend that is literally in its infancy is just a weird smear campaign to muddy the waters of a fresh and new aesthtic that frankly I am just psyched to see. It also implies a new conscious approach to fashion and I welcome that with open arms.


But of course this builds out a paradox. As we all know the leaders in this trend preach a more ethical and sustainable approach to consumption that we mentioned before. Of course - this goes back to the Green Gap that we discussed last year. Local production, small batch and sustainable materials inherently cost more so shopping with these cult brands is not always financially feasible.


It can be sourced at thrift OR for those trying to get the trend they are running to the gross fast fashion companies who always gravitate to what the kids are wanting anyway.



The Paradox of trend.



Kelsey Weekman from In the Know writes: Though avant-basic is now one of the most mainstream aesthetics among influencers, not everyone can wear it. In a common fashion world paradox, ethical sourcing means steeper prices.

For instance, Lisa Says Gah's iconic straight-legged cow pants cost a cool $140. Meanwhile, you can choose from any number of similar styles on fast fashion site Shein for one-tenth of the price.

Because of this, avant-basic is extremely popular among influencers with millions of followers and even micro-influencers with thousands, but onlookers don't have access to the status symbols. When fashion lovers on a budget do splurge on these statement pieces, they fade out within a season as new funky patterns emerge.

Additionally, the fact that this style is already considered "basic" has drawn ire on social media, especially since these brands are purportedly fighting against the principles that enable fast fashion."

So essentially she is saying that even though the brands that have built this aesthtic with the intention of building something consciously sustainable - it is causing this domino effect that is inherent in the fashion industry - especially in this social media charged environment that turns over trends and builds demand for newer, faster and cheaper. It brings in the question of longevity into the space of sustainablity- for a trend that is so eccentric how bright can it burn and for how long before becoming out of fashion. So how can we defeat fast fashion when even the people driving the impetus for change are also fueling the same system that destroys it?

Well for the consumer jumping on board - investing in pieces that you can build into your wardrobe, re-wear and re-style over and over again.

One suggestion that I have for these companies is to explore a company like Recurate. I stumbled across them and we are working on partnering with them for this year on our ecommerce site. They have just launched with Clarie V and Rachel Comey and essentially it let's your own customers sell their pieces on a platform hosting on your own website. It is just such a cool program - so customers can re-sell their goods to the community of active customers. Allowing some of these customers who can't necessarily afford new purchase some slightly used and gives your own customer the ability to resale with ease.


Additionally one could dig into the re-tail world and source vintage pieces reflective of this trend.


Just Please, Please, Please - don't shop Shein.