︎︎︎episode 5
Nostalgia Trends: Rollerskating Baes, YA Book Stans, Animal Crossing, Modern Jigsaw Puzzles, Mod Fashion, Happy Hippie: Greateful Dead, Tie-dye & Smiley Face, Heritage Sportswear and Looney Tunes Tees.

Aug 31, 2020


︎︎︎︎ Listen on Apple
︎︎︎︎ Listen of Spotify

Amanda and Kim open a pandora's time capsule full of trends in this Nostalgia inspired episode.

Amanda takes a twirl down memory lane with the Rollerskating trend that has enraptured the kids and blown back into popularity, spearheaded by rollerskating queen Ana "don't hate, rollerskate" Coto. But this trend was never lost or forgotten by many as proven by the Documentary United Skates that explores and demonstrates the connection between black communities in LA - comes highly recommended. Amanda throws out two more video recs as well since we could all use a little project: L.A. Roll & Roller Dreams (all trailers in the references below!) -
More brands and visual proof below ︎︎︎︎︎︎


They discuss the re-releases, new generation audiences and continued passions around classic cult tv shows like The Office, Moesha, Community and the reboots of Sabrina, Babysitters Club and Fresh Prince.

Amanda peaked our collective interest in the world of YA fiction - past and present masters of the craft of female led young adult storytelling. A comforting and distracting hobby for those that enjoy teenage fantasy. And let's face it we are not alone - you no longer need to secretly crush on Judy Blume! Podcasts galore explore your favorite authors >> Check out The Blume Saloon to join a podcast community of your own where the co hosts drink scotch and dish on their favorite Blume tomes.

Reco Reading:


Kate Williams

Babysitters Coven
Click to check it out>>>

Mary H.K. Choi

Emergency Contact
Click to check it out>>

Permanent Record
Click to check it out>>
Francesca Lia Block

Weetzie Bat
Click to check it out>>

Judy Blume
Summer Sister (adult rec)
Click to check it out>>
Starring Sally J. Freedman As Herself (YA rec)
Click to check it out>>
V.C. Andrews

My Sweet Audrina (this is the Jezebell Bookclub / one not really YA)
Click to check it out>>



Amanda laments the increased and extreme popularity in video games during the stay at home order especially with more adults picking up where their inner teen have left off - and shares her jealousy of friends who got their hands on the Nintendo Switch and are able to play the cottagecore hit of the year - ANIMAL CROSSING.


Kim pieces together the nostalgic trend of puzzling as analog pastimes have gained massive popularity even eclipsing the adult coloring book trend of 2015. She also explores the new guard of puzzles that have recently entered the market from brands like Pieceworks Puzzles, Jiggy Puzzles and Areaware - and thank gawd. Not all of us want to spend hours puzzling together a cottagecore fantasy dreamscape. Oh - and infor a bit more mystery? Murder Mystery puzzles>> combine two things people love - murder mysteries and puzzles. You get clues but you don't know what the puzzle will look like making it harder to put together! More details below! ︎︎︎

Amanda makes a strong case for the return of the Mod fashion aesthetic - explores why she thinks it is coming back and what to look forward to!

Kim takes a deeper look at the Happy Hippie trend that has been emerging in our zeitgeist for a few years now - particularly bubbling up through the low key love of the Greateful Dead, Tie-Dye, Smiley & Ying Yang accepts. Tie Dye particularly became a force to behold through brands like Online Ceramics and R13 and now available on any influencer near you in the form of tie-dye loungewear. The Smiley Face is also have a moment with brands like Loewe, Cactus Plant Flea Market and optimistic lifestyle label MADHAPPY, Ganni, Baggu, Kapital, Drew House (Justin Beibers new Mysterious line) and Chinatown Market.

Kim finally discusses the Heritage sportswear brands that have been highkey trending everywhere including Champion, Vans, Converse and Fila and why Zoomers and Millenials can't get enough!

Oh and don't miss out on a couple of nostalgic teen photo books that have been recently published!


Justine Kurland

Girl Pictures >>
Click to learn more!

Andy Sweet

Hello Muddah, Hello Faddah>>
Click to learn more
(favorite photo below in visual proofs ︎︎︎)



and other recommend from Andy Sweet
Shtetl in the Sun
Click Link here to check out >>

---
Visual Proof


︎︎︎

Rollerbaes : Ana Octo

Rollerbaes: Kamary James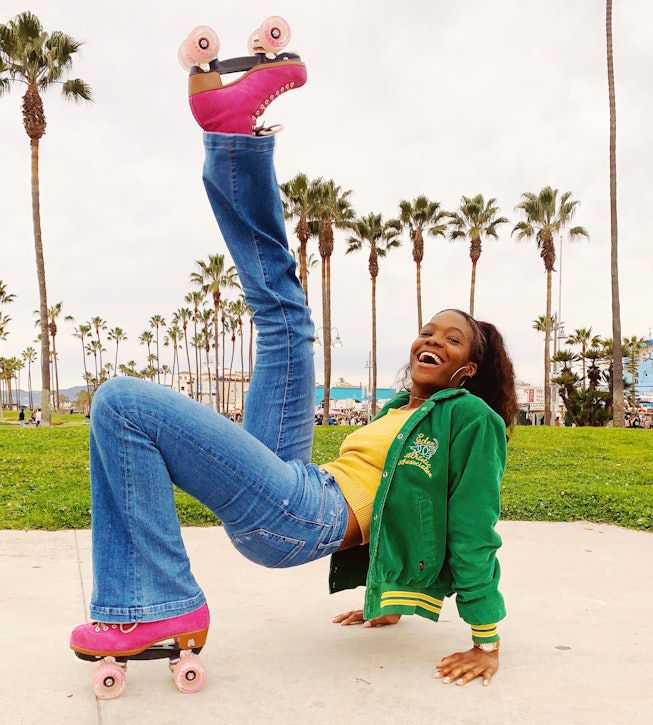 Rollerbaes: Joshy!
Rollerbaes: Oumi Janta︎︎︎
United Skates︎︎︎
LA Roll︎︎︎
Roller Dreams ︎︎︎
Rollerbrands
Moxie Skates >>

Impala Skates>>


---
︎
It's time to do some Puzzling!


Puzzle Disruptors ︎︎︎

Areaware

Gradient Puzzles>>>
>>
>>
---
Mod Moments
dee-lite

the make-up

︎



Albany Oxfords
︎︎︎Intenionally Blank >>



︎︎︎Blush Daisy >>
︎︎︎Marisol Muro >>
---
︎ Happy Hippie
Online Ceramics >>


R13 Runway 2018




the arrivals >>

︎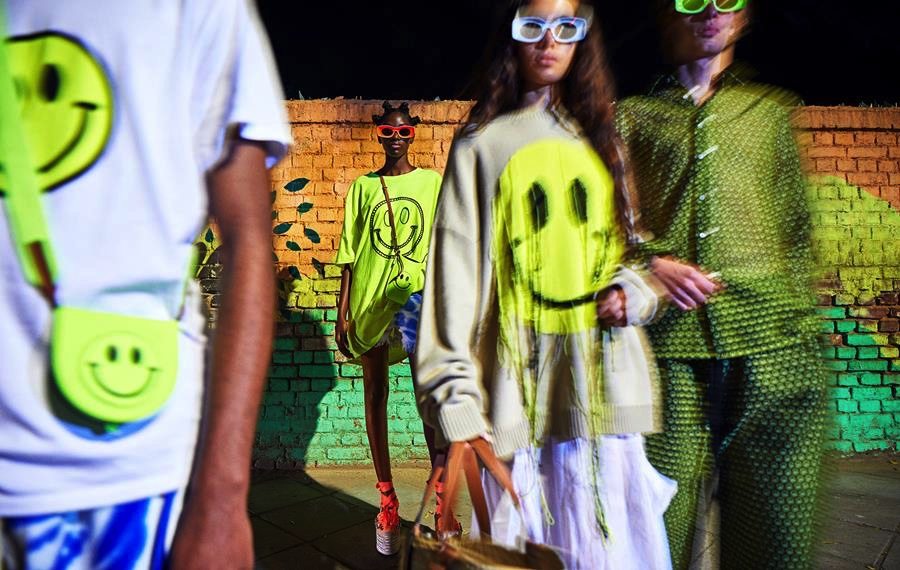 Loewe Paula's Ibiza >>
Drew House >>

Chinatown Market>>
Cactus Plant Flea Market >>
---
Hello Muddah, Hello Faddah: Andy Sweet's Summer Camp 1977 >>