︎︎︎episode 13
Candy Trends: Gross Candy, Adult Candy, American "Chocolate", Recommended Sweets + Politically Active Witches

Oct 27, 2020



︎︎︎︎ Listen on Apple
︎︎︎︎ Listen of Spotify



---
SPONSORD BY:

Intentionally Blank! Exclusive Discount Code
Please pop over to Intentionallyblank.us ︎︎︎ use code THEDEPT for 20% off any order on the site. AND if that wan't enough they offer free domestic ground shipping!


---

In this very special Halloween episode Amanda and Kim talk a few Halloween trends - and not the giant-sized skeleton kind.


Kim kicks off with the trend of Witchcraft especially in the realm of political activism. Spurred by the uncertainties and turmoils in politics men and women are taking up broomstick arms and embracing Magical Resistance as a way to personally combat Civil Justice, Civil Rights and Environmental issues.



Resources ︎:
Subreddit ︎︎︎ WitchesvsPatriarchy>>>


Pam Grossman, host of "The Witch Wave" podcast>> and author of :

Waking the Witch: Reflections on Women, Magic, and Power

(learn more here>>)

David Salisbury In March of 2019 he came out with a book called Witchcraft Activism: A Toolkit for Magical Resistance (Includes Spells for Social Justice, Civil Rights, the Environment, and More)
(Learn more here>>)

The New Aradia: A Witch's Handbook to Magical Resistance
- by Laura Tempest Zakrof

(Learn more here>> )
Magic for the Resistance: Rituals and Spells for Change

by Michael M. Hughes (Author)


(Learn more here>> )

Juliet Diaz book called Witchery: Embrace the Witch Within, which earned more than half a million dollars and published in 2018.


(Learn more here>>)

Instagram>>
@thehoodwitch>> - almost half million followers


---
CANDYCANDYCANDY


Taking a bite into the main topic at hand - Candy Trends!

Amanda dissects the reason behind American Chocolate's "weird taste" with Hershey's leading the charge.

Kim diverges into the trend of Gross Candy - falling into a k-hole about Jelly Belly>> and the origins of the gross candy craze starting with their collab with Bernie Bott's every flavor beans collaboration they did with the Harry Potter franchise. So going from delicacy bean to candy in all imaginable flavors edible and non opened a lot of doors for Jelly Belly….as they expanded their offerings of prank product into a series of "games" like BeanBoozled (featuring look-alike good tasting candy and identical gross Canned Dog Food, Dead fish, Booger and Barf) and BeanBoozled Fiery Five (Sriracha, Habanero and Carolina Reper).




Skittles brought back the Zombie skittles for the second year in a row - with secret rotting corpse flavor mixed into regular skittles.

The Trend of gross candy continues into Candy Canes that feature "meal" and "condiment" flavors like Gravy, Fried Chicken, Kale, Mac & Cheese and Pho. Many can be sourced from Archie McPhees if you are so inclined.

Brachs released their Turkey Dinner Candy corn this year - likely as a publicity stunt featuring the tantalizing flavors of green beans, roasted turkey, cranberry sauce, ginger glazed carrots, sweet potato pie, stuffing.

Want something sweeter? How about some candy Boogers - tangy gummy boogers that look and feel real at least don't taste like they were picked from your nose.

Dick at your Door>> - arguably not Gross - just shocking is an online company that anonymously sends some really life-like Chocolate and Candy Penis's to friends and family and interestingly ENEMIES.

Amanda dishes on the market trend in favor of adult candy - in particular Boozy Candy. Her particular favorites? Anything from Trader Joe's it seems! She recommends the Brandy Beans, Cherry Cordials and Chocolate Covered Figs Soaked in Brandy.


Other brands on her hot, drunken list - Mc Crea's Candies>>, Sugarfina>> and Smith and Sinclair>> with their appealing mix of cocktail-themed cocktail gummies and cocktail glitter dust.


Amanda has a sweet tooth for Marshmallows and not the commercial kind. The artisanal kind like Malvi Marshmallows>> with enticing flavors like Fluffy Nutter, Berry Tropical and Rasberry Hibiscus.


She takes a look at the trending Adult Gummy category including the popular Behave>> (w/ only 6 net carbs) and a first ever taste test on air of Smart Sweets>> that boasts 80-90% less sugar.




Candy we actually eat?


Kim ︎︎︎

HU - Paleo, Keto & Vegan clean, natural chocolate.

Milla - LA-based award-winning chocolate company.

Tony's Chocolonely- raising awareness about slavery in the cocoa industry one delicious candy bar at a time.

Jacobsen Salt Company Candys - Highly recommended Salty Sweets



Visual Proof

Gross Candy ︎︎︎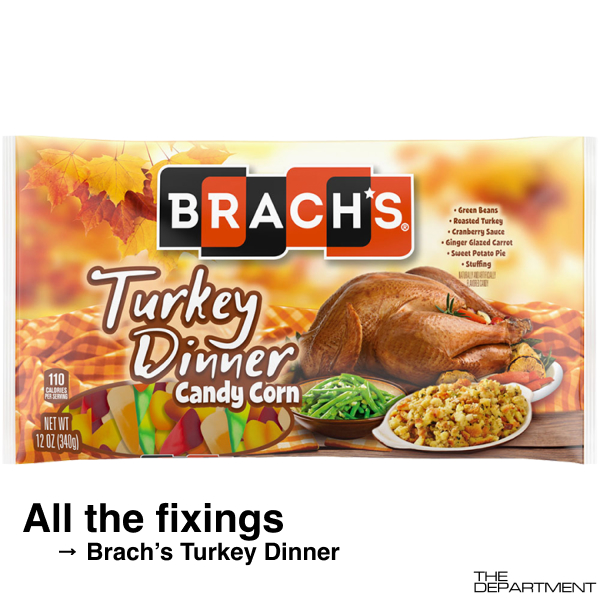 Boozy Candy ︎︎︎
---